Application:

Construction, Underground

Current:

DC & AC

Sheath Material:

PVC

Wire Core Material:

Bare Copper Wire

Model:

YJV

Option Conductor:

Aluminum

Transport Package:

Wooden or Wooden-Steel Drum

Origin:

Zhengzhou, China
Voltage:

Low and Medium Voltage Cable

Insulation Material:

XLPE

Material Shape:

Round Wire

Certification:

ISO, CCC, CE, RoHS, UL, VDE

Brand:

Yifang

Trademark:

Yifang Cable

Specification:

multicores

HS Code:

8544601200
Low Voltage LSHF SWA Power Cable
 
BS6724 Cu/XLPE/LSHF/SWA/LSHF 0.6/1kV
Cable Application
Designed for use in mains supply electricity where Low Smoke Halogen Free is required. These cables are provided with mechanical protection and manufactured using low smoke halogen free compounds, making them ideal for use in public buildings and areas where fire and smoke emission create a potential threat to equipment and life. The cable meets the requirements for flammability stated in IEC60332-3 Cat. C and EN 50266-2-4 and has low emission of smoke when burning. The cable is manufactured and tested according to BS 6724 600-1000 volts. LSHF SWA Cable is one of our most popular cables from small projects in the garden for landscapers to large infrastructure projects. Click to view some our occasionally blogged SWA cableprojects including the Emirate's.
Technical Information
Conductor Material:
Copper, IEC60228
Conductor Shape:
1.5mm² up to 16mm² 25mm² up to 400mm²
Circular Sector-shaped
Conductor Flexibility:
Stranded class 2
Insulation:
XLPE (Cross-linked Polyethylene), IEC60502
Armour Type:
Galvanized steel wires
Outer Sheath:
LSHF, IEC60502
Inner Sheath:
LSHF, IEC60502
Colour:
Black
Lead Free:
Yes
Rated Voltage Uo/U (Um):
600/1000V, B6724
Installation Temperature:
Minimum: 0°C Maximum: 40°C
Installation Type:
Fixed Indoors and outdoor direct burial
Operating Temperature:
Maximum: 90°C
Short-circuit Maximum Conductor Temperature:
250°C
Flame Retardant:
IEC 60332-3 Cat. C
Bending Radius:
1.5mm² up to 16mm² = 6 x Ø
25mm² up to 400mm² = 8 x Ø
Use the link on the part number to buy online.  
Part number
Cross sectionmm2
Strandingmm
Approx weight kg/km
Approx overall diameter
Gland size mm
Single cleat
Nom. Max. DC-resist conductor 20°C ohm/km
Current rating laid direct amp
2 Core SWA LSHF : Brown & Blue
SWALSHF2X1.5
2 x 1.5
7/0.53
300
12.3
16
0.5
12.10
38
SWALSHF2X2.5
2 x 2.5
7/0.67
370
12.9
20s
0.5
7.41
49
SWALSHF2X4.0
2 x 4.0
7/0.85
460
13.9
20s
0.6
4.61
65
SWALSHF2X6.0
2 x 6.0
7/1.04
550
15.0
20
0.6
3.08
81
SWALSHF2X10
2 x 10
7/1.35
870
17.05
20
0.7
1.83
109
SWALSHF2X16
2 x 16
7/1.70
1,100
19.5
25
0.8
1.15
141
SWALSHF2X25
2 x 25
7/2.14
1,070
22.1
25
0.8
0.727
183
SWALSHF2X35
2 x 35
7/2.52
1,440
24.95
32
0.9
0.524
219
SWALSHF2X50
2 x 50
19/1.78
1,775
25.4
32
1.0
0.387
259
SWALSHF2X70
2 x 70
19/2.14
2,250
28.5
32
1.2
0.268
317
SWALSHF2X95
2 x 95
19/2.52
3,190
32.55
32
1.4
0.193
381
SWALSHF2X120
2 x 120
37/2.03
3,700
35.6
40
1.4
0.153
433
SWALSHF2X150
2 x 150
37/2.25
4,375
38.15
40
1.6
0.124
485
SWALSHF2X185
2 x 185
37/2.52
5,650
43.85
50s
1.8
0.0991
547
SWALSHF2X240
2 x 240
61/2.52
7,090
48.5
50
2.0
0.0754
632
SWALSHF2X300
2 x 300
61/2.85
8,475
51.75
63s
2.0
0.0601
708
SWALSHF2X400
2 x 400
61/3.20
10,700
59.0
63
TC9
0.0470
 1
3 Core SWA LSHF : Brown, Black & Grey
SWALSHF3X1.5
3 x 1.5
7/0.53
341
12.17
16
0.5
12.10
32
SWALSHF3X2.5
3 x 2.5
7/0.67
374
13.55
20s
0.6
7.41
42
SWALSHF3X4.0
3 x 4.0
7/0.85
458
14.68
20s
0.6
4.61
55
SWALSHF3X6.0
3 x 6.0
7/1.04
558
15.87
20
0.7
3.08
69
SWALSHF3X10
3 x 10
7/1.35
841
18.63
20
0.8
1.83
92
SWALSHF3X16
3 x 16
7/1.70
1,070
20.78
25
0.9
1.15
119
SWALSHF3X25
3 x 25
7/2.14
1,625
24.9
32
1.0
0.727
152
SWALSHF3X35
3 x 35
7/2.52
1,950
27.8
32
1.1
0.524
182
SWALSHF3X50
3 x 50
19/1.78
2,300
28.0
32
1.2
0.387
217
SWALSHF3X70
3 x 70
19/2.14
3,075
32.2
32
1.4
0.268
266
SWALSHF3X95
3 x 95
19/2.52
4,225
37.0
40
1.6
0.193
319
SWALSHF3X120
3 x 120
37/2.03
5,100
40.2
50s
1.8
0.153
363
SWALSHF3X150
3 x 150
37/2.25
6,510
45.3
50s
1.8
0.124
406
SWALSHF3X185
3 x 185
37/2.52
7,845
49.5
50
2.0
0.0991
458
SWALSHF3X240
3 x 240
61/2.52
9,900
55.6
63s
TC9
0.0754
529
SWALSHF3X300
3 x 300
61/2.85
13,560
59.6
63
TC10
0.0601
592
SWALSHF3X400
3 x 400
61/3.20
14,720
65.8
75s
TC11
0.0470
667
4 Core SWA LSHF : Brown, Black, Grey & Blue
 
 
 
 
 
 
SWALSHF4X1.5
4 x 1.5
7/0.53
351
12.88
20s
0.5
12.10
32
SWALSHF4X2.5
4 x 2.5
7/0.67
429
14.43
20s
0.6
7.41
42
SWALSHF4X4.0
4 x 4.0
7/0.85
538
16.87
20
0.6
4.61
55
SWALSHF4X6.0
4 x 6.0
7/1.04
670
17.87
20
0.7
3.08
69
SWALSHF4X10
4 x 10
7/1.35
998
20.1
25
0.8
1.83
92
SWALSHF4X16
4 x 16
7/1.70
1,272
22.4
25
0.9
1.15
119
SWALSHF4X25
4 x 25
7/2.14
1,940
27.0
32
1.0
0.727
152
SWALSHF4X35
4 x 35
7/2.52
2,390
30.1
32
1.2
0.524
182
SWALSFH4X50
4 x 50
19/1.78
2,925
31.5
32
1.4
0.387
217
SWALSHF4X70
4 x 70
19/2.14
4,200
37.4
40
1.6
0.268
266
SWALSHF4X95
4 x 95
19/2.52
5,355
40.9
50s
1.8
0.193
319
SWALSHF4X120
4  x 120
37/2.03
6,925
46.6
50
2.0
0.153
363
SWALSHF4X150
4 x 150
37/2.25
8,200
50.2
50s
2.0
0.124
406
SWALSHF4X185
4 x 185
37/2.52
9,975
55.8
63s
TC9
0.0991
458
SWALSHF4X240
4 x 240
61/2.52
12,700
62.5
63
TC10
0.0754
529
SWALSHF4X300
4 x 300
61/2.85
15,275
67.4
75s
TC11
0.0601
592
SWALSHF4X400
4 x 400
61/3.20
19,875
77.0
75
TC12
0.0470
667
5 Core SWA LSHF : White Numbered Cores with Black Print
SWALSHF5X1.5
5 x 1.5
7/0.53
395
13.72
20s
0.6
12.10
32
SWALSHF5X2.5
5 x 2.5
7/0.67
497
15.46
20s
0.6
7.41
42
SWALSHF5X4.0
5 x 4.0
7/0.85
674
17.38
20
0.7
4.61
55
SWALSHF5X6.0
5 x 6.0
7/1.04
868
19.05
20
0.8
3.08
69
SWALSHF5X10
5 x 10
7/1.35
1,197
22.06
25
0.9
1.83
92
SWALSHF5X16
5 x 16
7/1.70
1,780
24.14
25
1.1
1.15
119
SWALSHF5X25
5 x 25
7/2.14
2,435
28.4
32
1.2
0.727
152
SWALSHF5X35
5 x 35
7/2.52
2,800
33
40
1.4
0.524
182
SWALSHF5X50
5 x 50
19/1.78
3,850
38.0
40
1.6
0.387
217
SWALSHF5X70
5 x 70
19/2.14
5,100
42.9
50s
1.8
0.268
266
SWALSHF5X95
5 x 95
19/2.52
7,700
52.1
50
TC9
0.193
319
SWALSHF5X120
5 x 120
37/2.03
9,035
56.7
63s
TC9
0.153
363
SWALSHF5x150
5 x 150
37/2.25
10,755
64.31
63
TC11
0.124
406
7 Core SWA LSHF : White Numbered Cores with Black Print
SWALSHF7X1.5
7 x 1.5
7/0.53
449
14.65
20s
0.6
12.10
32
SWALSHF7X2.5
7 x 2.5
7/0.67
564
16.53
20
0.8
7.41
42
SWALSHF7X4.0
7 x 4.0
7/0.85
824
18.96
20
0.8
4.61
55
SWALSHF7X6.0
7 x 6.0
7/1.04
1,105
21.6
25
0.9
3.08
69
SWALSHF7X10
7 x 10
7/1.35
1,610
25.3
25
1
1.83
98
SWALSHF7X16
7 x 16
7/1.70
2,225
28.45
32
1.2
1.15
119
SWALSHF7X25
7 x 25
7/2.14
3,880
38.4
32
1.4
0.727
152
12 Core SWA LSHF : White Numbered Cores with Black Print
SWALSHF12X1.5
12 x 1.5
7/0.53
756
18.9
25
0.8
12.10
32
SWALSHF12X2.5
12 x 2.5
7/0.67
971
21.76
25
0.9
7.41
42
SWALSHF12X4.0
12 x 4.0
7/0.85
1,403
25.97
25
1.0
4.61
55
SWALSHF12X6.0
12 x 6.0
7/1.04
1,910
28.1
32
1.2
3.08
69
SWALSHF12X10
12 x 10
7/1.35
2,590
32.4
32
1.4
1.83
98
19 Core SWA LSHF : White Numbered Cores with Black Print
SWALSHF19X1.5
19 x 1.5
7/0.53
992
21.99
25
0.9
12.10
32
SWALSHF19X4.0
19 x 4.0
7/0.85
1,870
28.46
32
1.1
4.61
55
SWALSHF27X1.5
27 x 1.5
7/0.53
1,470
21.99
25
1
12.10
32
27 Core SWA LSHF : White Numbered Cores with Black Print
 
 
 
 
SWALSHF27X2.5
27 x 2.5
7/0.67
1,905
30.1
32
1.2
7.41
42
SWALSHF27X4.0
27 x 4.0
7/0.85
2,495
33.2
32
1.4
4.61
55
37 Core SWA LSHF : White Numbered Cores with Black Print
SWALSHF37X1.5
37 x 1.5
7/0.53
1,640
21.99
32
1.1
12.10
32
SWALSHF37X2.5
37 x 2.5
7/0.67
2,363
30.1
40
1.4
7.41
42
SWALSHF37X4.0
37 x 4.0
7/0.85
3,090
33.2
40
1.4
4.61
55
48 Core SWA LSHF : White Numbered Cores with Black Print
SWALSHF48X1.5
48 x 1.5
7/0.53
2,175
30.0
40
1.2
12.10
32
SWALSHF48X2.5
48 x 2.5
7/0.67
3,115
37.4
40
1.6
7.41
42
SWALSHF48X4.0
48 x 4.0
7/0.85
4,110
44.5
50s
1.8
4.61
55
Glass Jar Food Processors have a more powerful motor and can crush icecube very effiency. Particularly suitable for customers with ice crushing needs.
Description for Glass Jar Food Processors
350W/400W/450W/600W
With juicer, 1.25L glass jar blender, chopper and grinder
2 speeds wth pulse
Carton box: 49.5*44.5*61cm 4pcs/ctn
20'GP: 912pcs 40'HQ: 2104pcs
Welcome to send us any inquiry for more details.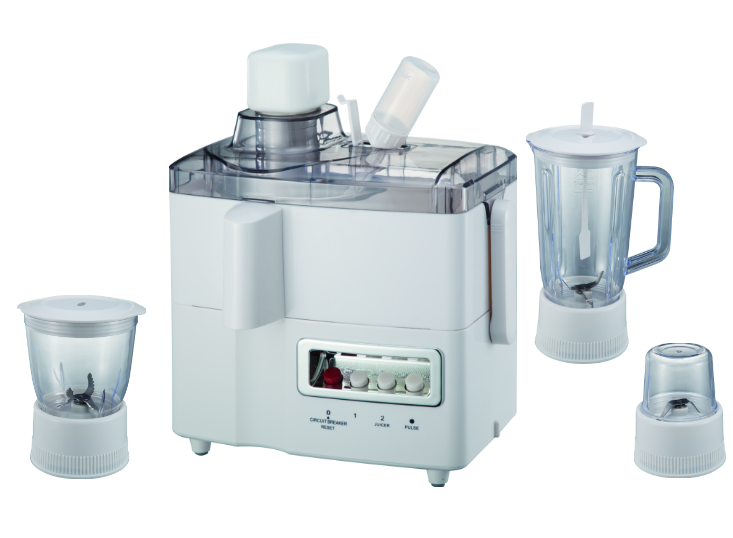 Glass Jar Food Processors
Glass Jar Food Processors,Glass Jar Processors,Food Processor With Glass Bowl,Food Processor With Glass Jar
Flying Electronic Co., Ltd , http://www.flyingelectronic.com