Following "Internet +", "Artificial Intelligence +" is expected to be the next concept to change the lives of the public.
2016 is the 60th anniversary of the birth of the artificial intelligence discipline. Since the beginning of this year, AlphaGo defeated Korean player Li Shishi to win the "human-machine war", the artificial intelligence boom has surpassed the wave of the world. The so-called "artificial intelligence +", the core features of artificial intelligence are extracted, and integrated with industries such as industry, commerce, and finance, and the economic form is constantly evolving.
Shen Xiangyang, global executive vice president of Microsoft, said at the World Internet Conference held recently that there will be no artificial intelligence in the future, but a variety of artificial intelligence. They have different areas and different details. Long, each performing their duties, infiltrating into society and any field of life.
As it says, artificial intelligence is now being combined with all walks of life to enter the public life. At present, the development of technologies such as computer vision, natural language processing, and machine deep learning based on artificial intelligence is changing with each passing day. Individual virtual assistants, self-driving cars, and data-driven personalized medical care and education gradually change from fiction to reality.
According to statistics, in 2015, there were 806 new artificial intelligence companies in the world, and an artificial intelligence enterprise was born every 10.9 hours. The United States has a leading position in the artificial intelligence industry, but the development of artificial intelligence industry in Europe and China is also catching up.
On the 23rd, Keda Xunfei, China's largest provider of intelligent voice technology, released a series of new products under the theme of "Artificial Intelligence + Total Innovation in the World" at its 2016 annual conference. Among them, the company's intelligent customer service robot with full independent property rights - "Xiaoman" is particularly eye-catching.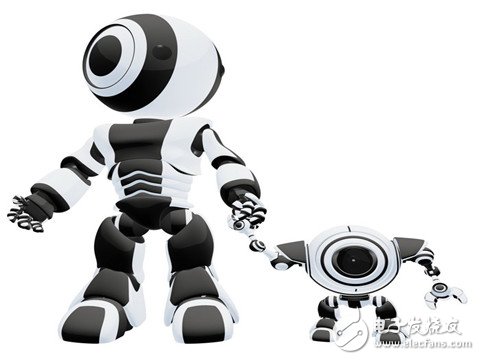 "Artificial Intelligence +" or a new round of booming economics
This robot integrates speech synthesis, speech recognition, semantic understanding and face recognition technologies, combined with peripheral applications such as microphone array, 3D camera, ID card reader, and small ticket machine, which can be used for voice, touch screen and action. Multi-modal interaction provides a variety of services, and has broad application prospects in government, finance, operators, and medical fields.
For the prospect of "artificial intelligence +", Hu Yu, chief scientist of China's national "863" human intelligence project, and president of the University of Science and Technology, said that the current development of artificial intelligence far exceeds people's estimates and is gradually changing people's lifestyles. In the next 5 to 10 years, it will become the same necessity as the Internet. "The use of artificial intelligence will be as convenient as water and electricity."
The blushing momentum of "Artificial Intelligence+" is also evident from the attitude of investors. According to the "Wuzhen Index: Global Artificial Intelligence Development Report 2016" released by the think tank "Wuzhen Think Tank", in 2015, there were only 146 investments in the field of artificial intelligence in China, and the financing scale exceeded 2.6 billion US dollars. Among them, Baidu, Tencent, Alibaba and other domestic Internet giants have brought artificial intelligence to the company's strategic level.
Although significant progress has been made in research and application in the field of artificial intelligence in recent years, the corresponding industry norms and technical constraints have been "difficult to produce", which has raised concerns about the enormous power of artificial intelligence. At present, Amazon, Facebook, IBM, Microsoft and many other leading companies in the global technology industry are trying to develop ethical standards for artificial intelligence robots, and plan to set up an artificial intelligence industry organization.
In this regard, Li Deyi, an academician of the Chinese Academy of Engineering and chairman of the China Artificial Intelligence Society, advocates awe of the artificial intelligence. In his view, the impact of robots on human beings will far exceed that of computers and the Internet, but its popularity may also cause human beings to "bite back" by technology, and practitioners should take this seriously.
"Artificial intelligence is not only a science and an industry, but also a great historical process involving all aspects of society." Liu Qingfeng, chairman of the board of directors of Science and Technology, believes that a series of studies on ethics, humanities, and law are needed around artificial intelligence. Therefore, the development of artificial intelligence will not happen overnight, and entrepreneurs must have perseverance and perseverance.
Energy Storage For Commercial Industrial Buildings
Changing Industry Dynamics Indicate a Rising Tide of Lithium-ion Battery Market
Currently, lithium-ion batteries hold sway over the dual quest for portability and long operational life in consumer electronics. In the immediate future, the encapsulation of a large amount of energy into relatively small space and weight of a wearable`s tiny pocket will rely on a lithium-ion battery. And, in the pursuit of innovative gadgets, consumer electronics is anticipated to hold a strong uptake of lithium-ion batteries, like it did in the last decade. In the next decade, the sales of lithium-ion batteries for consumer electronic devices are likely to maintain a ratio of half the global sales. However, desired traction to the market will be received from the automotive industry.
Lithium-ion batteries feature high energy density, high discharge power, and low impact of time, which facilitates a remarkable advance in the growing application to EVs. Besides, increasing government spending plays a crucial role in fueling the adoption of electric vehicles. Leading regions in electric mobility leverage varied measures such as fuel economy standards and incentives for zero or low emission vehicles, which serve as economic instruments for the adoption of electric vehicles.
With the remodeling of EVs and customizable battery size, manufacturers look at the reduced cost of lithium-ion batteries, which further lays the foundation for the integration of lithium-ion batteries in autonomous vehicles (AVs). Collectively, the demand for lithium-ion batteries ascending from the automotive industry is likely to uptake at a compound annual growth rate of ~ 11% during the period 2019-2027.
"Energy Storage In Buildings,Onsite Energy Storage,Types Of Energy Storage Systems Energy Storage Installation,On Site Battery Storage"
Shenzhen Sunbeam New Energy Co., Ltd , https://www.sunbeambattery.com