According to a report by the McKinsey Global Research Center, the number of connected devices has increased by 300% in the past five years, and it is expected that by 2025, the economies of various IoT applications may exceed $10 trillion. As more and more devices are connected to each other, the challenges facing enterprises are increasing, such as fragmentation and interoperability. In fact, 85% of existing deployed systems are not connected, and data is not shared between each other or with the cloud.
This world needs to be changed urgently. Intel also saw opportunities for change.
So, what are Intel's visions and strategies in the face of overwhelming IoT opportunities?
"Intel's vision is that in the next ten years, we will continue to promote and expand our computing power. The goal is to connect everyone in the world and make life more colorful." Chen, General Manager, Intel IoT Division, China Wei is ambitious at the Intel China Internet of Things Industry Innovation Summit. " Internet of Things and Wearables are Intel's future focus on transformation and innovation."
Connecting everyone in the world is Intel's goal in the Internet of Things era.
To give a concrete example, take the data center as an example to illustrate Intel's Internet of Things strategy. After the explosive growth of data, it will inevitably drive the rapid growth of the data center, and the data center has become one of the key strategic businesses that Intel continues to advance in the future. Whether it is the Internet of Things or wearable, the first common phenomenon is the explosive growth of bit data. Chen Wei pointed out that from the past ten years to the next few decades, the index of bit growth is now beginning to break out again. This is a new business opportunity for the Internet of Things or all things. The opportunity for exponential growth is rare in the historical process. Now it is Think about how huge amounts of data under exponential growth generate value.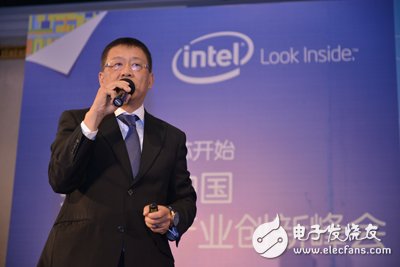 Chen Wei, general manager of Intel's IoT Division China, said that Intel's vision is that in the next ten years, we will continue to promote and expand our computing power, aiming to reach everyone in the world!
At the summit, Chen Wei delivered a keynote speech entitled " Intelligent IoT, starting from the core ." He said: " System integration , making existing devices smarter is the trend of the industry. The Internet of Things and big data bring unprecedented new value. Intel has perfect and leading IoT technology from devices to the cloud, which can be built for different market segments. A complete IoT solution that helps customers quickly deploy relevant applications, enable smart connectivity, and revolutionize the industry with IoT innovation."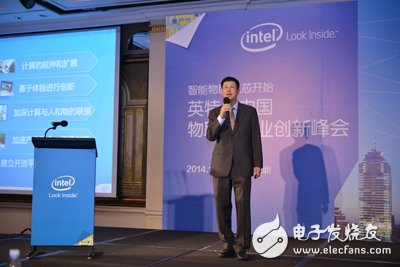 Zeng Ming, director of embedded business at Intel China, pointed out that security and credibility in the Internet of Things is crucial. Intel is committed to deepening the innovation drive in how people and things connect more securely, trustworthyly and reliably .
Zeng Ming, director of embedded business at Intel China, said: "From embedded to the Internet of Things, Intel has been pushing smart upgrades for more than 30 years. Intel recognizes that the Internet of Things is one of the core driving technologies for industrial upgrading in various industries. Intel In China, we will focus more closely on the direction of national policy, industrial development and the intelligent life of the people. We will build a smart ecosystem with our partners, especially in Shenzhen. From marginal equipment to cloud computing, our partners will be fast. Innovation, while also fulfilling the best calculations comes from Intel's commitment."
Zeng Ming emphasized that Intel, as a well-known chip company in the industry, has Intel in place of computing.
Obviously, Intel hopes to integrate computing technology, network technology, and communication technologies into the Internet of Things industry. It is hoped that the computing touch will extend beyond traditional Intel strengths, such as the computer or server industry.
Today, as industry integration and cross-border innovation intensify, the IT industry enters the industry, aquaculture industry, or the automotive industry, which is bound to promote productivity and new changes in traditional industries. Industry integration will inspire unlimited innovation.
Zeng Ming pointed out that in terms of industry innovation, Intel is committed to establishing an open platform and continuing to support small and micro innovation. In China, there are many creators, or very small groups of individuals, individually or in small groups. They have a good experience, and Intel is creating some open platforms to promote innovation and design in all aspects, including wearables, to support small and micro innovation .
If Intel insists on innovation, when Intel innovation becomes an influential force and ecology, perhaps only then can Intel justifiably say that innovation is more than just a slogan!

Please continue to the next page: Intel Frontier Technology + Universal Application - 3D Printer Prototype (Atlas)


Electronic enthusiast network original, reproduced please indicate the source!


DIN Electric Bell
The electric bell is suitable for audible signaling for intermittent use only in domestic and commercial installations.
Electric Bell
Low Voltage Electrical,Electric Bell,Patent Intermittent Electric Bell
Wenzhou Korlen Electric Appliances Co., Ltd. , https://www.korlenelectric.com