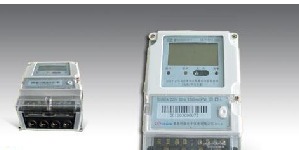 Texas Instruments (TI) held a press conference on the 23rd to explain the future trend of smart grid development and the company's smart grid product layout. Chen Junhong (see photo), an embedded system manager at Texas Instruments, pointed out that the estimated global energy consumption will be tripled by 2050, as the population continues to expand and alternative energy sources are hard to find. If people do not change their usage habits, Energy consumption will only increase faster. It can be seen that the issue of energy conservation is becoming increasingly important. Compared with the current mechanical metering, consumers will not find out how much electricity they have used until one month later. Smart metering can more immediately reflect the consumer's usage habits. He believes that its follow-up needs will increase. Deyi quoted iSuppli's data and pointed out that the scale of the related products market for the semiconductor industry applied to the smart grid will grow by five times by 2020.
Regarding the competitive advantage of Texas Instruments in this field, he emphasized that the world's smart meter shipments will be around one hundred million units a year. And because Texas Instruments has a large number of analog IPs, cutting into smart meters now has advantages, unlike other technologies. Newcomers need authorization. Chen Junhong reiterated that Texas Instruments possesses three major advantages, such as combining analog-embedded advanced technologies, mastering smart grid standards, and rich experience in global smart grid customers, to provide comprehensive services for power grid infrastructure, utility metering, communications, and home or building automation. Sexual solutions lead the development of domestic smart grids.
Texas Instruments' smart grid competitors include international manufacturers such as Freescale, STMicroelectronics, and MAXIM.
Chen Junhong further explained the current situation of the global smart grid. He said that some of the discussions that the smart grid will use if it is limited to home use can be divided into electricity meters and flow meters (including water meters, heat meters, etc.). In terms of smart meters, although the specifications for Europe and the United States are better set, the actual shipment of smart meters in India is as high as 20 to 30 million units in one year, and the shipment in China is more than 50 million in one year. Taiwan, the growth of emerging markets is also considerable.
As for the flow chart, he pointed out that smart water meters are the most advanced and popular in Israel's construction, and France has a deep understanding. In recent days, the mainland of China has continued to experience drought. Taiwan has a large gap between high and low levels of land and concentrated rainfall. In fact, about 20% of the tap water in Taiwan is lost due to broken water pipes. If there is a more complete smart water meter deployment, It can improve this problem. In addition, related applications including lighting control, including renewable energy such as solar energy, and battery storage are also emerging markets for smart grids.
According to Chen Junhong, for example, Tesla, an electric car maker that is now optimistic about the future market, can reach 400 to 500 kilometers in the endurance of an electric car, and each electric car has put up to more than 7,000 lithium batteries. The management of the smart grid in the electric vehicle battery bay is also an area that can be cut into.
Chen Junhong stated that there are two major sources of changes in the transmission and distribution process. One is the output of energy: it is different from traditional nuclear power, and the amount of power generated by thermal power generation is easily set and controlled, including solar, wind, tidal power, and other renewables. Energy, power generation is easy to change rapidly, this state of the grid transmission, distribution management is a great challenge. Another source of change comes from the beating of electricity consumption. For example, as the MRT begins to operate, it may be that the 6-point city electricity generated by the MRT's first bus will surge, and there is a great need for smart grid deployment. Achieve balance.
Featuring Level VI energy efficiency and meet IEC/EN/UL 62368 safety standards, the external universal Power Adapter accepts universal input voltage 100VAC to 240VAC and provides 3 Years warranty. These 40 W to 60 W series power adapters use ABS+PC flame retardant material housing, all materials conform to the international environment protection standard. Protections for over voltage, over current and short circuit are also included.
External Power Adapter,Ac to Dc Adapter,Christmas Tree Adapter,Switching Adapter
Shenzhenshi Zhenhuan Electronic Co Ltd , https://www.szzhpower.com