'Reliability' is a noun that uses time as the main axis, that is, the probability that the device will operate normally for a specified period of time. At present, the concept of reliability has been applied in the design and development stage of various electronic products, the purpose of which is to ensure that the quality of the design of the own products can meet the expectations and meet the needs of users.
Of course, due to the financial tsunami in the world from 2008 to 2009, the economic situation has fallen into a rare low tide in the past century. At this time, 'energy saving and carbon reduction' has become the only slogan and common pursuit goal in the world, so LED (Light Emitting Diode - Light- Emitting Diode) has thus become a product of the era of 'energy saving and carbon reduction'. As long as it is a product related to 'light', each manufacturer has no need to try its best to connect with LED. For example: indicator lights, lighting, indoor atmosphere lights, advertising kanban lights, car lights, panel backlights, etc., developed rapidly in the past two years, and even the development of these LED related peripheral products is much faster than the LEDs developed by international standard units. Test regulations have resulted in the fact that there is no one-size-fits-all code in the world that can be used by LED-related product designers. Therefore, the current LED regulations market has become a warring country with a hundred schools of thought and expression.
Therefore, the author sees this situation and judges that there should be no consensus results in a short period of time. Therefore, I would like to provide some suggestions for the majority of LED product designers. The purpose is not to call everyone to the LED regulations. Give birth, but share personal experience in the field of reliability, to outline how a product designer can do preliminary and basic verification of the LED products he designed without the precedent or international standard methods. Understand the tolerance of the LED products developed, thereby improving the quality of their design, increasing market acceptance and reducing the risk of customer retreat.
The following two parts will be briefly introduced. Regardless of whether the LED is presented as a part or a finished product, the following modes can be utilized and the basic verification of the LED product can be achieved.
1, product life verification

In the electronics industry, in order to claim the life of a product, three methods are usually used.
(1) Life Prediction Method (Prediction)
Method: According to MIL HDBK 217 Part Count and Part stress principles, software is used to calculate the life of the product.
Advantages: Short time and low cost. Disadvantages: The result is very different from the actual product life.
Metal shielded Power Cable consists of 6 main components: high purity conductor ;PVC or XLPE insulator; Tape; PVC inner sheath ; Steel Tape Screen shield ;PVC outer sheath.
Compared to other power cables, metal screen power cables are with higher anti-electromagnetic interference,thunder-stroke resistance, electrical potential balancing performance and power supply improvement.
Standard
This cable is manufactured according to standard of GB/T12706.We also could arrange production according to clients local request standard.
Application
This cable is applicable to power transmission and distribution line with rated voltage up to and includes 0.6/1KV,such as
l Network computer center
l Information management center
l Aerospace control center
l Intelligent building
Using features
l Max. permissible continuous operating temperature of the conductor: 70℃/90℃.
l Max. temperature of conductor during short-circuit (5s maximum duration) shall not exceed 160/250℃.
l The ambient temperature under installation should not below 0℃.
l The bending radius of a single-core non-armored cable: not less than 20 times of cable`s OD
l The bending radius of a single-core armored cable: not less than 15 times of cable`s OD
l
The bending radius of a multi-core non-armored cable: not less than 15 times of cable`s OD.
l The bending radius of a multi-core armored cable: not less than 12 times of cable`s OD .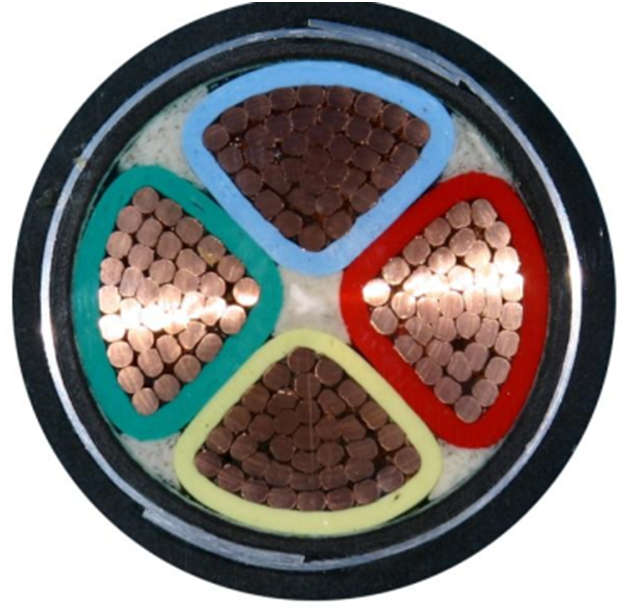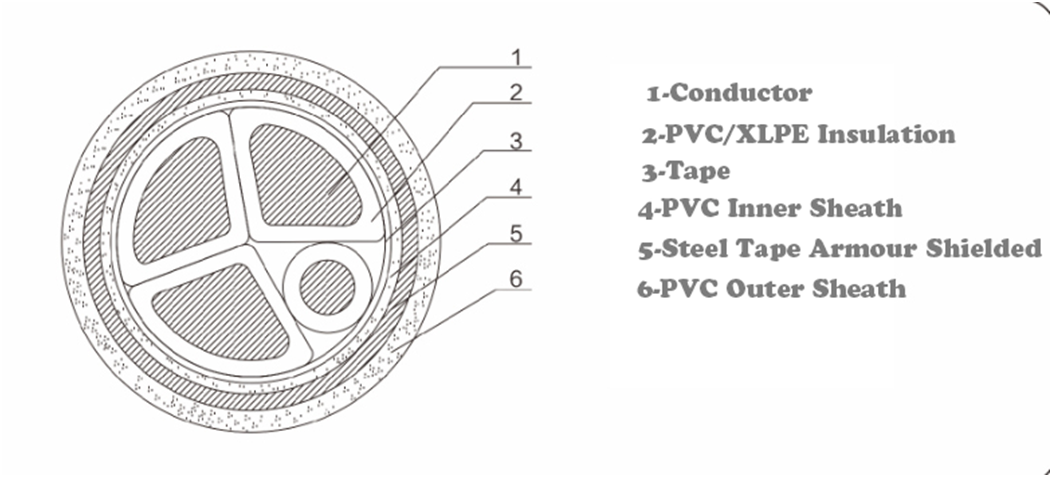 Packing
Packaging: carton packing, pallet packing, wooden steel drum, wooden/plastic reels, or as request.
Delivery length of cable depends on both agreements but with min length no less than 100meters.
WHY CHOOSE US?
1. OEM service is available based on official & legal authorization.
2. Strict quality control system.
3. Sufficient support for our tendering representatives.
4. Faster lead time than our competitors.
4. Professional Cable solutions to your particular requirements.
5. Free sample is available with economic express fee.
6. Excellent quality with reasonable price.
7. Strong technical support (technical data, drawing, etc.)
FAQ
Q: Are you a factory or trading company?
A : Yes!We are a manufacturer professional in manufacturing electrical wires/cables for decades.
Q: Where is your factory? Can I visit there?
A :Our factory is located in Minqing,Fujian.
You could choose to fly to Xiamen/Fuzhou International airport.
And tell us your flight No. We will arrange to pick you up if you like.
Q: May I buy samples from you?
A: Yes! You are welcome to place sample order to test our superior quality and services.
Q: Can you put my brand name (logo) on these products?
A: Yes! Our factory accepts OEM services by authorization.
Q: May I know the status of my order?
A: Yes !The order information and photos at different production stage of your order will be sent to you and the information will be updated in time as you request.
We would like to offer you professional cable solutions to your particular requirement. And OEM service is available based on official and legal authorization. Please do not hesitate to contact us for more details.
Metal Shielded Power Cable,Electrical Shielding Power Cables,PVC Insulation Shielded Cables,XLPE Insulated Shielded Cables
Fujian Lien Technology Co.,Ltd , http://www.liencable.com