Recently, the construction and renovation project of the LED industrial chain product showroom built by Jiangmen Heshan Yinyue Lighting Co., Ltd., a subsidiary of Zhenmingli Group, has been successfully completed.
The exhibition hall is divided into indoor and outdoor parts, with a total area of ​​more than 100,000 square meters and an indoor display area of ​​25,000 square meters. It is a large and professional and complete LED product display center in the world. There are dozens of indoor exhibition halls plus one LED art gallery in the exhibition hall. The indoor display LED epitaxial chip manufacturing, LED packaging, LED commercial application lighting, LED indoor home lighting, LED landscape lighting, LED tunnel lights, LED stage laser show LED professional track lighting, LED road lighting, etc., show different application products with different use scenarios and functions of LED products.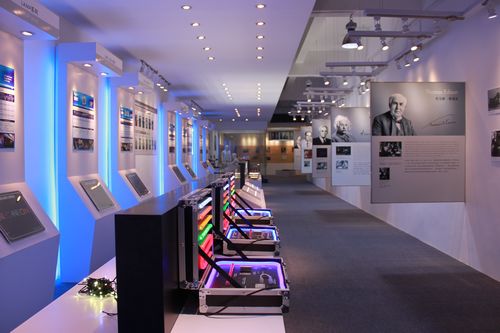 Zhen Mingli LED Experience Zone
Ye Guoguang, general manager of Zhen Mingli LED chip business unit, said that the expansion of the new LED epitaxial chip manufacturing and LED packaging product showroom, to create the most professional LED industry chain product experience display center is an important way to promote the popularization of LED products and LED knowledge.
For those who don't know or have just contacted the LED industry, Zhen Mingli provides a very good experience area. If you spend a day in the experience area, you will have a very deep history of LED development and major products. understanding.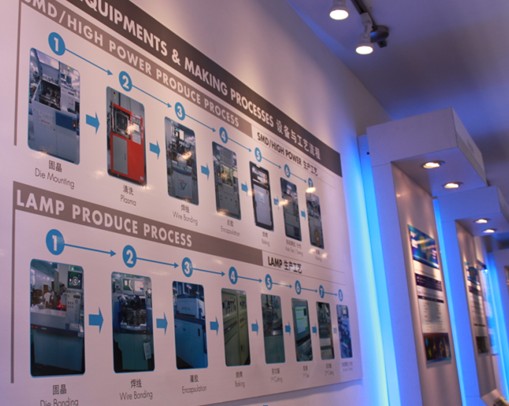 LED production process introduction
The Brilliant LED Experience Zone includes an introduction to the inventors of the global lighting industry, from materials, chips, packaging, application products and production processes. The products and materials involved in the whole process from LED extension to application products can be clearly understood. Most of the products can be seen and touched. Many products can be used for experiment observation.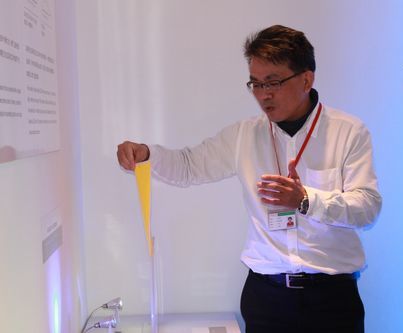 Do it yourself by the process of blue LED plus yellow phosphor to produce white light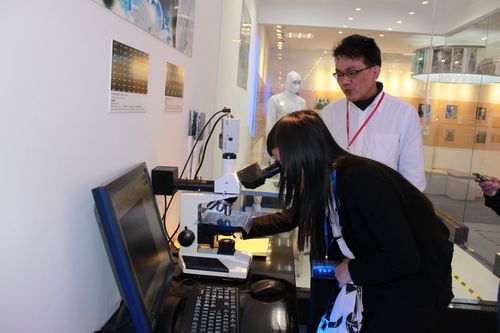 The composition of the LED chip, the LED chips of different sizes can be seen clearly after being enlarged.
According to reports, the LED experience area will be open to the public in the future, and will host many school students and people interested in LED.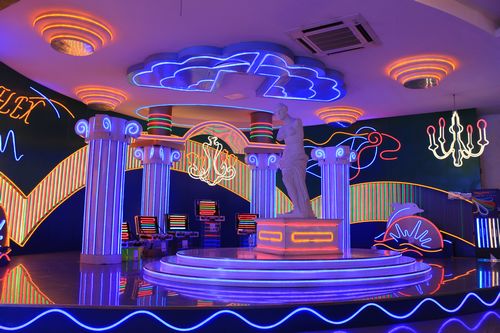 Decorative artwork of LED lights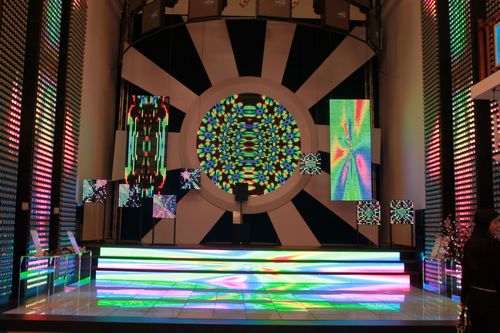 Adding radiant LED lights to the stage

Shenzhen Isource lighting Co., Ltd , http://www.isourceled.com